Modern Artistry
Collaborative Design
Personalized Experience
Project Floral is a woman-owned, Denver-based, luxury wedding and event florist, 10+ years in the making! Through our modern approach and commitment to artistry, we strive to create unique, personalized designs that will leave guests in awe. Our collaborative process allows us to work alongside your vision and dreams to make them a reality far beyond your expectations. Whether you're planning a large or intimate event, we can't wait to work with you and make your event incredibly special and beautiful!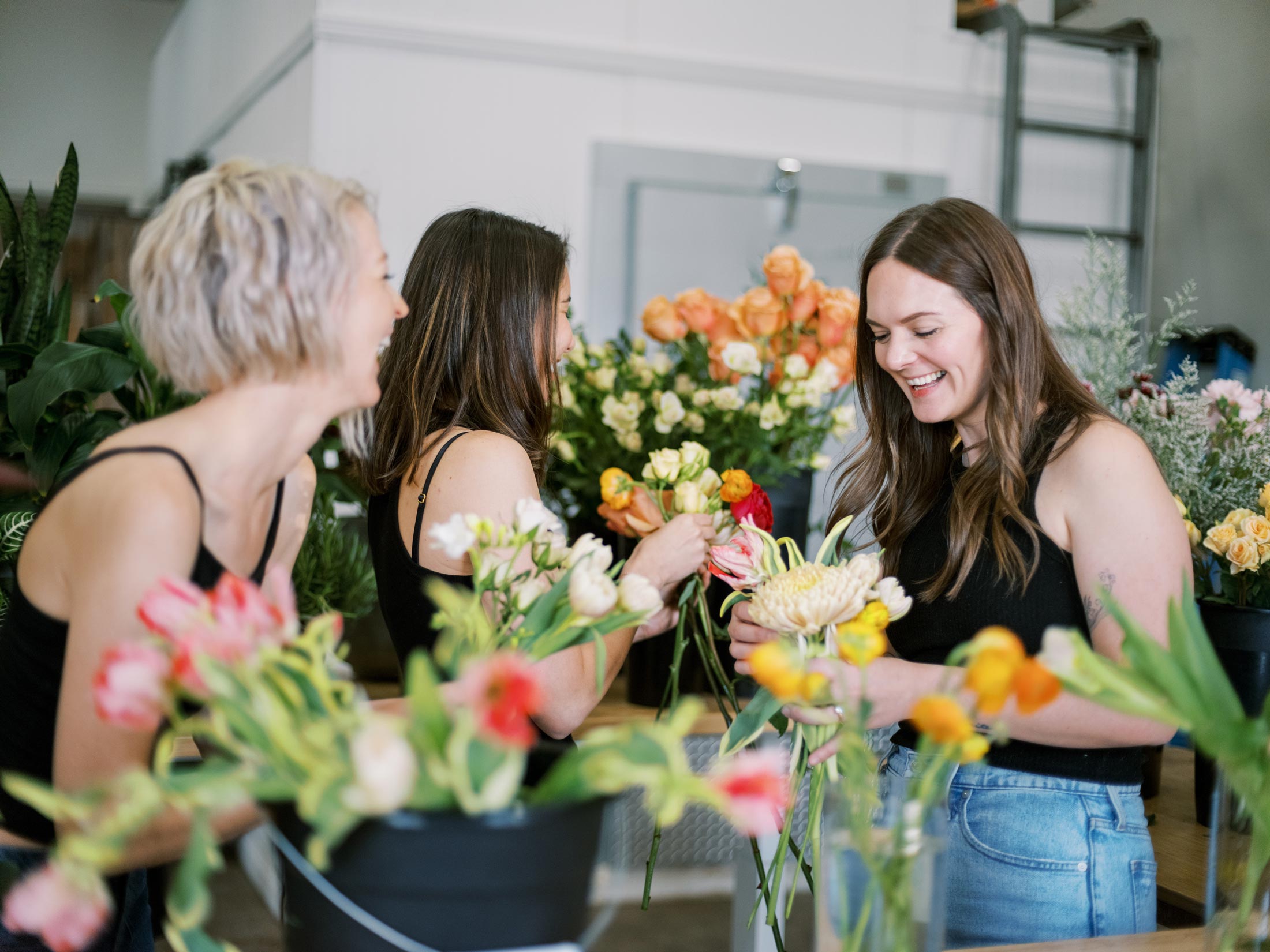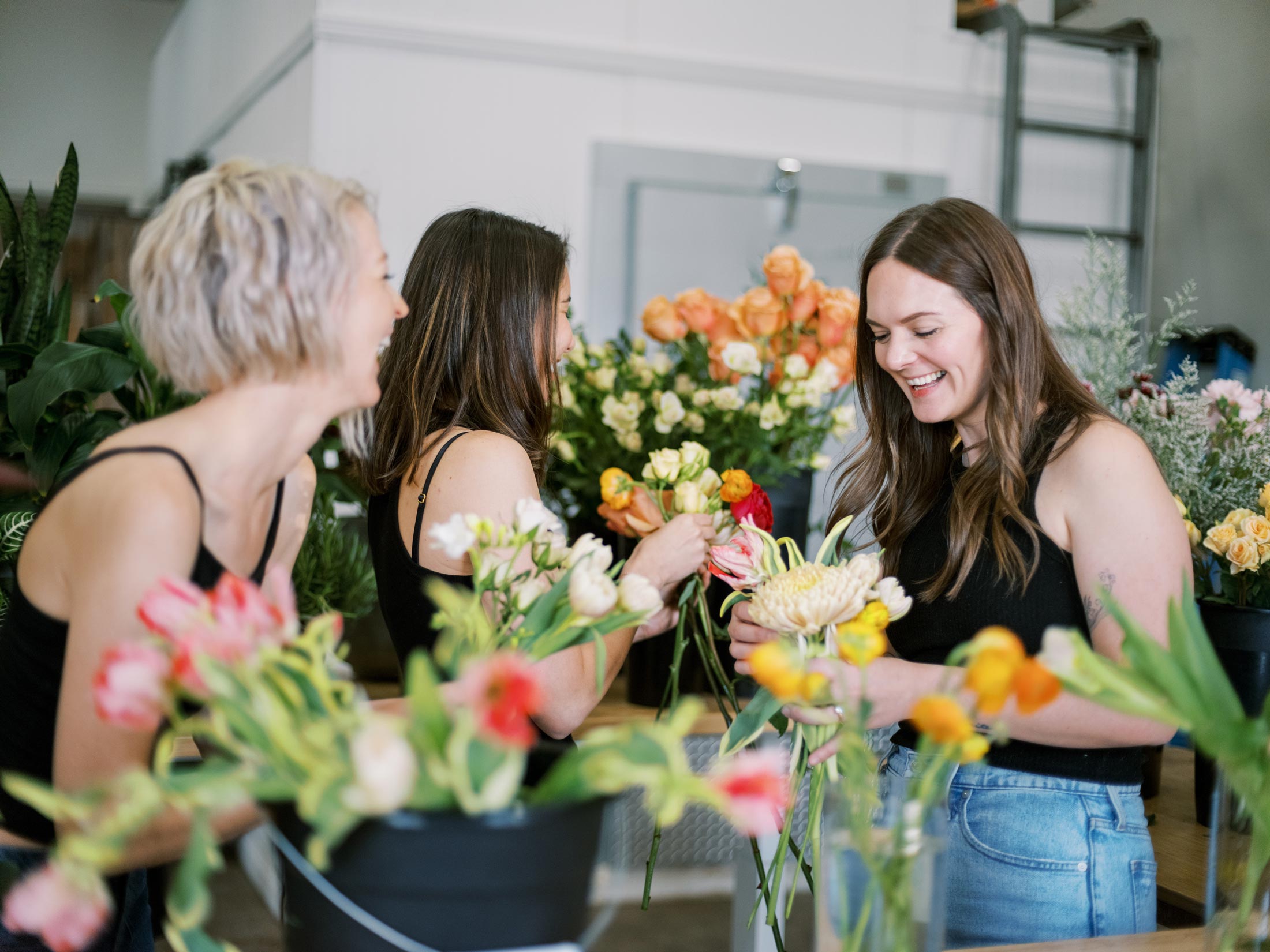 BUCKETS OF FLOWERS CARRIED
Our Team is passionate about local sourcing and seeking sustainable solutions. As modern design practices continue to develop, we seek to be at the forefront of nurturing our relationship with our community and environment. We are proud to work with clients of all races, sexual orientations and gender identification, celebrating love as love.
What our Couples say about us
"From the moment I had my first meeting call with Savanna all the way to her delivered result I had an excellent experience. Not only did I just enjoy talking with her, but she asked all the right questions to really hone in on my vision. As time went on, I had all sorts of changes and different requests and she handled them with grace and enthusiasm. The flowers on the day of my wedding were stunning and both matched and exceeded the vision in my head (and on my Pinterest board)! 12/10 recommend Project Floral!"
"If you want the wedding flowers of your DREAMS then you should choose Project Floral. Megan and her team are phenomenal – their level of thoughtfulness and attention to detail are unmatched. Megan guided us through the entire process from start to finish, and she/her team brought our design ideas to life in the most beautiful way. We can't recommend them any more highly!"
"Project Floral was absolutely incredible for our wedding. They made our venue look stunning. Most importantly to us, they were perfectly able to capture our personalities and style in their arrangements. Everything from our ceremony arch to the entryway to the bar was just absolutely beautiful. My wife's bouquet was also completely her vibe and gorgeous and is something we'll preserve and cherish forever. I can't thank them enough for how perfect everything was. Hire them!"
"HIGHLY recommend Project Floral! They were incredibly kind, helpful, and overall a JOY to work with. After our first consultation, they took care of everything. Planning a wedding can be stressful and they made sure every detail was perfect. The team made designing our wedding fun and easy. If you have been looking for a solid floral vendor, look no further. I would give 6 stars if I could."
"Tristin was an absolute DREAM to work with! She was so thorough throughout the entire planning process — hearing our desires and making our vision come to life. We are still not over how the team transformed our venue, and will never forget our reactions when we saw it for the first time. From my bouquet to our greenery chandeliers to the black wire stands and the faux brick wall, our urban rooftop garden was just pure magic. I wish we could get married again just to see what Project Floral would come up with next!"
What our Couples say about us
"From the moment I had my first meeting call with Savanna all the way to her delivered result I had an excellent experience. Not only did I just enjoy talking with her, but she asked all the right questions to really hone in on my vision. As time went on, I had all sorts of changes and different requests and she handled them with grace and enthusiasm. The flowers on the day of my wedding were stunning and both matched and exceeded the vision in my head (and on my Pinterest board)! 12/10 recommend Project Floral!"
"If you want the wedding flowers of your DREAMS then you should choose Project Floral. Megan and her team are phenomenal – their level of thoughtfulness and attention to detail are unmatched. Megan guided us through the entire process from start to finish, and she/her team brought our design ideas to life in the most beautiful way. We can't recommend them any more highly!"
"Project Floral was absolutely incredible for our wedding. They made our venue look stunning. Most importantly to us, they were perfectly able to capture our personalities and style in their arrangements. Everything from our ceremony arch to the entryway to the bar was just absolutely beautiful. My wife's bouquet was also completely her vibe and gorgeous and is something we'll preserve and cherish forever. I can't thank them enough for how perfect everything was. Hire them!"
"HIGHLY recommend Project Floral! They were incredibly kind, helpful, and overall a JOY to work with. After our first consultation, they took care of everything. Planning a wedding can be stressful and they made sure every detail was perfect. The team made designing our wedding fun and easy. If you have been looking for a solid floral vendor, look no further. I would give 6 stars if I could."
"Tristin was an absolute DREAM to work with! She was so thorough throughout the entire planning process — hearing our desires and making our vision come to life. We are still not over how the team transformed our venue, and will never forget our reactions when we saw it for the first time. From my bouquet to our greenery chandeliers to the black wire stands and the faux brick wall, our urban rooftop garden was just pure magic. I wish we could get married again just to see what Project Floral would come up with next!"